YOU CAN PLACE A FREE TEXT AD ON THE CLASSIFIED AD PAGE , PHOTO AD IS $15.OO THEY WIILL BE PLACED BELOW....EVERY PHOTO AD THAT IS PLACED WILL BE A DONATION TO THE HELP A HORSE RESCUE ADS CAN BE PAID FOR VIA PAY PAL AT

http://helpahorse.tripod.com/

ON THE DONATION PAGE OF THE SITE !
WHEN SENDING YOUR PHOTO AD PLEASE INCLUDE A NICE CLEAR PIC OF THE HORSE , HIS AGE, BREED, SEX, TRAINING ETC..YOUR CONTACT INFO ..EMAIL , TELPHONE NUMBERS ETC ...SEND TO MY EMAIL AT
ALSO I OFFER AGRESSIVE ADVERTISING PACKAGES TO THOSE THAT REALLY WANT TO SELL THEIR HORSES .... FOR A ONE TIME FEE OF $35.00 WITH PROMICED RESULTS ! I CAN HELP YOU SELL YOUR HORSE !
I ALSO WILL SELL HORSES FOR OTHERS ON A 10% COMMISION BASIS AND A $25.00 NON REFUNDABLE BUT DEDUCTABLE FEE IF I SELL YOUR HORSE FOR YOU...WITH PROMICED RESULTS !
TRIPLE B STABLES OFFERS THE FOLLOWING HORSES FOR SALE TO GOOD HOMES!
WHITNEY AND BARRY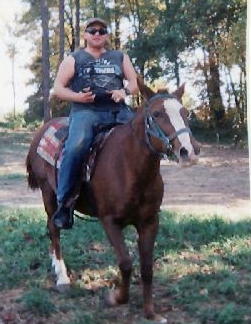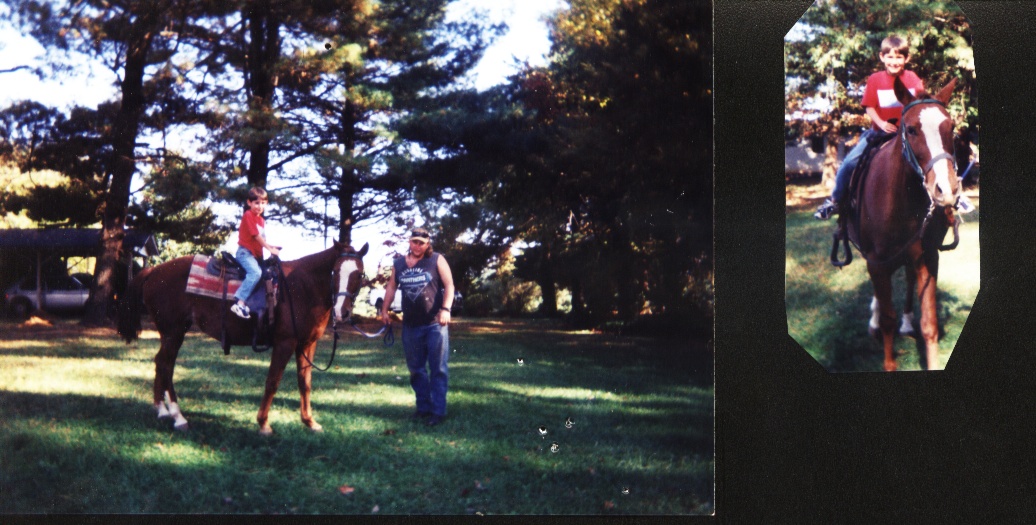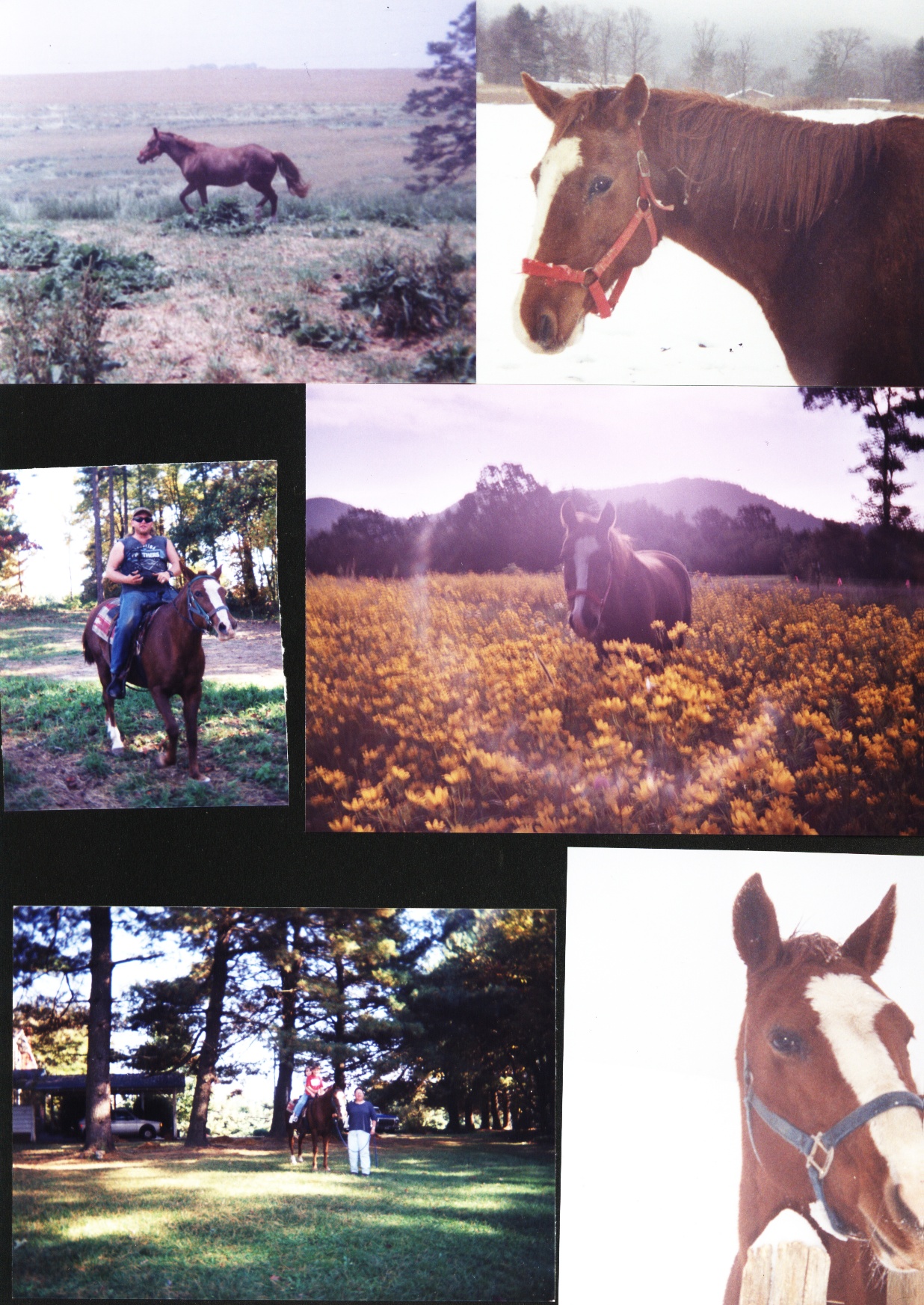 WHITNEY IS 13 YEARS OLD ...SHE IS GRADE 14 hands 900 pounds ...SHE IS SAFE FOR A SEMI EXPRIENCED CHILD TO RIDE ( SHE HAS BELONGED TO MY 10 YEAR OLD STEPSON FOR 5 YEARS) SHE HAS BEEN TRAIL RIDDEN, SHE IS TRAFFIC SAFE , WILL CROSS STREAMS WITH OUT BLINKING AN EYE , VERY EASY KEEPER , HARD AND HEALTHY HOOVES NORMALLY DON'T NEED SHOES WITH GOOD TRIM ALTHOUGH SHE IS FUSSY A BIT WHEN BEING SHOD , SHE LOADS , BATHES,...A WONDERFUL MARE GREAT BABYSITTER FOR YOUNG FOALS ...UPTO DATE ON SHOTS AND COGGINS ......
$1200.00 TO A GOOD HOME
EMAIL ME HERE AT TRIPLE B STABLES FOR MORE INFO
BELOW IS HORSES SOME OF MY CLIENTS HAVE FOR SALE !
FOR SALE ..(NOT PICTURED YET)
2 YRO DUN MUSTANG MARE ( NOT BLM)
14 handish .. .friendly, healthy ,100% sound
NOT BROKE ..but ready to start your way ..
if you are intersted ....

WILLIE
PUREBRED REGISTERED ARAB GELDING
THIS IS WILLIE ....A 1990 MODEL PUREBRED ARABIAN GELDING ...HE IS REGISTERED AND IS MOSTLY RUSSIAN DECENT ...HE WAS TRAINED HUNTER BUT GOES WESTERN ...GOOD BEGINNERS HORSE BROKE REALLY WELL .....VERY EASY KEEPER..HE IS ON A DIET NOW AS WE SPEAK ( LOL) ..BUT WITH A EXERCISE SCHELDULE AND A MODEST FEEDING REGIMIN HE WILL BE GOOD TO GO ...HE IS HEALTHY AND SOUND.........$1200 .OO TO A GOOD HOME ONLY######
CONTACT LINDA DAVIS AT HIDDEN ROCK ARABIANS
CALL 1-540-721-7283 OR FEEL FREE TO CONTACT ME HERE AT TRIPLE B STABLES.....PLEASE TELL LINDA THAT BETTY SENT YOU ...
HR Nakias Justice*Purebred Grey Mare 4/3/99 STRAIGHT EGYPTIAN

Shown Halter Class A Show Region 15, first time showing placed 4th.

Nakia is very tall and correct. Will be an excellent performance horse for Hunter, Dressage or Endurance.
Excellent bloodlines as a broodmare. 15.2 hands.
Sweepstakes PLEASE CONTACT US FOR PEDIGREE INFO ..she has great bloodlines ....please contact me here at TRIPLE B STABLES for more info on this mare EMAIL ME AT info@triplebstables.net SHE IS LOCATED IN WIRTZ VA !

$4,200.00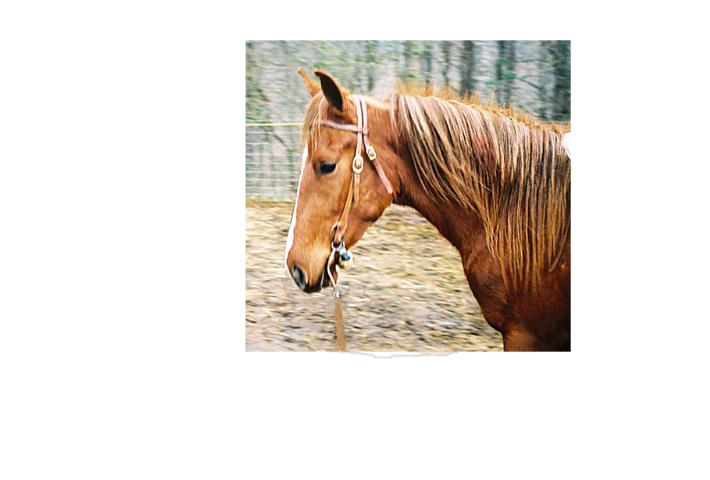 BLUE PAPERED , 3YR. OLD FOX TROTTER FILLY.... 15 HDS...GAITS, BY MAGIC'S BLACK SHADOW b96-49015 BT .....OUT OF Sandy Roam 85-27435. Straight legged, nice disposition..GREEN BROKE...PLEASE CONTACT ME AT TRIPLE B STABLES at

info@triplebstables.net

FOR CONTACT INFO ON THIS HORSE...SHE IS LOCATED IN WHITTIER NC $2000.00

sold ...sold...sold...sold....sold...sold...
THANK YOU !
TITO
TITOS PEDIGREE
sadly selling: registered arabian gelding , bay with black 3 years of age. sound . healthy and very willing to learn . We are selling due to a illness in our family . He is just over 14 hands and growing , started under saddle and doing well , needs more work . He has no vices and very calm and kind mind . He has all shots and everything up to date he has no health problems , we have owned him since he was 9 months of age . He is a very classy mover , if youd like to see pictures I will be happy to share with you . He will go with some tack and book and cd's . His sire : Barbarosa T . dam : Shanina me .

he is polish & cmk ,very nice pedigree .

we are located Kamloops BC email

PatrickBmxman@aol.com

1 -250 - 573 - 2412 $2000.00 canadian ( lower american $ amount not sure what the equal amount is i think $1500 us $ ) PLEASE INFORM JOANNE YOU SEEN THIS AD ON THE TRIPLE B STABLES WEBSITE WHEN YOU CONTACT HER! ALSO CAN WORK OUT POSSIBLE TERMS TO THE RIGHT PERSON !

RUDY STRUTTING HIS STUFF
THIS IS RUDY... 3YRO REG TWH ..HE IS TRAINED FOR SHOWING OR TRAIL ..HE HAS A VERY WILLING PERSONAILTY AND AIMS TO PLEASE ! PLEASE CONTACT ME AT TRIPLE B STABLES FOR FUTHER INFO ON HIS PEDIGREE ETC... $2500.OO
SIRE : GEN'S MAJOR GENERAL ( 5 X WORLD CHAMPION HIS STUD FEE IS $2000)
DAM : GEN'S EXCLUSIVE LADY ( BREEDING BY PRIDES GENERATOR X EBONY MASTER PIECE ( WORLD GRAND CHAMP )

THIS IS LIZZIE A STB MARE
THIS IS LIZZIE A 10 YEAR OLD STANDERD BRED MARE 15 .2 HANDS ...SHE HAS BEEN OFF THE TRACK FOR 8 YEARS NOW...SHE IS A RESCUE CASE AND HAS SOME SOUNDNESS ISSUES BUT SHE IS SOUND FOR LIGHT RIDING AND WOULD MAKE A EXCELLANT BROODMARE ..IN FACT SHE MAY BE BRED TO A BAY ROAN SABINO TWH FOR 2004 FOAL PLEASE CONTACT ME AT TRIPLE B STABLES IF YOU ARE WILLING TO GIVE THIS WONDERFUL MARE A NEW HOME ADOPTION FEE $450.00 update 11-14-03 lizzie is for sale again had to take her back from last buyer due to not paying ...so please email me if you need a good mare.....